/
/
Maintenance of the southwestern coast railways for GRK
/
15.10.2021
Maintenance of the southwestern coast railways for GRK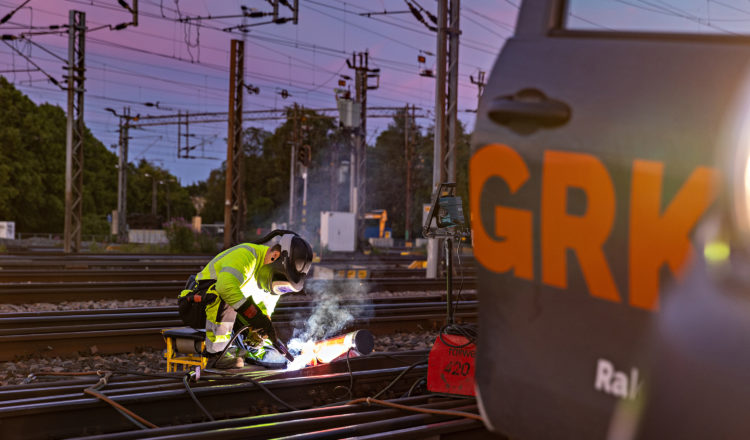 As of 1 April 2022, GRK Rail Oy will be responsible for the maintenance of the southwest coast track and safety equipment in an alliance contract for the next five years. GRK's partner is Maarakennus M. Mäkinen Oy from Southwest Finland, and the contract is commissioned by the Finnish Transport Infrastructure Agency. GRK also manages maintenance in the Uusimaa maintenance area 1 alliance.
Maintenance area 2 includes sections Kirkkonummi-Uusikaupunki, Turku-Toijala and Hyvinkää-Hanko. Overall, the area includes 280 level crossings, 300 switches, 280 bridges, 16 tunnels and control and safety equipment. There are about 70 switch heaters. Maintenance does not include the railway yards of Toijala, Hyvinkää and Kirkkonummi.
The busiest part is Rantarata, the Kirkkonummi-Turku railway. In 24 hours, 46 passenger trains travel between Kirkkonummi and Karjaa, and 36 between Karjaa and Turku. Freight trains also operate in the area. The track section is a high-speed line, which means that the train speeds go up to more than 140 km/h. The hubs of the maintenance area are Turku and Karjaa. There are significant large-scale investment projects regarding the railway yard planned for Turku, which require a lot of work coordination. The electrification of the Turku-Uusikaupunki railway section, carried out by GRK as a design and build contract, has just been completed in the area. In addition, GRK is in the process of electrifying the Karjaa-Hanko railway section as a design and build contract.
The order for the development phase of the alliance was signed on 14 October 2021 and the development phase of the project started immediately after signing the contract. The actual service phase will start on 1 April 2022. Among other things, the alliance's job in the development phase is to determine the target budget for the entire maintenance contract. The duration of the maintenance contract is five years, after which the contract includes an option for a maximum of two years. "This agreement will add significant value to GRK's already ongoing track and safety equipment maintenance. We can take advantage of the effective practices learned from the alliance of Maintenance Area 1 of the capital region," says Mikko Nyhä, Chief Executive Officer of GRK Rail Oy.
Further information:
GRK Rail Oy, Chief Executive Officer, Mikko Nyhä, +358 40 863 0450, mikko.nyha@grk.fi
GRK Rail Oy, Project Manager, Jani Sinkkonen, +358 40 863 0385, jani.sinkkonen@grk.fi