Infrastructure constructor
The GRK Group's core competencies include the implementation of demanding infrastructure construction projects, project management of large projects and extensive railway track construction expertise. Infrastructure construction covers traffic route construction, special construction, environmental and industrial construction as well as paving, and we provide all the necessary services from design to construction and maintenance.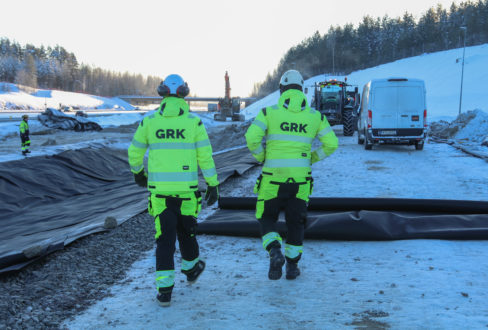 Our services are produced in a high-quality, cost-effective and environmentally friendly manner, both at the designer's desk and on the construction site. The material environmental risks of each work and work phase are minimized. The aim is to implement projects in ways that have the least possible impact on the environment and actively utilize the circular economy's opportunities to reduce the environmental impact.
We have extensive experience in projects requiring diverse expertise.