The GRK Group consists of GRK Infra Oyj, GRK Road Oy and GRK Rail Oy operating in Finland, GRK Infra AB and GRK Rail AB in Sweden and GRK Infra AS in Estonia.
The history of the parent company GRK Infra Oyj (formerly Graniittirakennus Kallio Oy) dates back to 1983 when civil engineer Armas Kallio founded a family business in Tuusula focusing on property transactions and construction.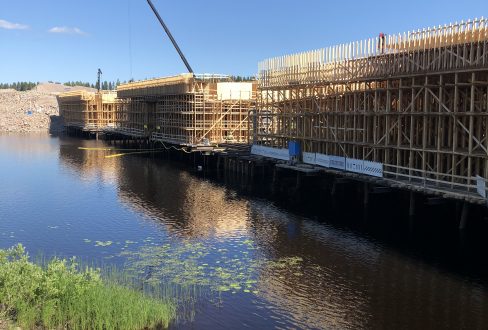 In 2007, GRK expanded its operations to infrastructure contracting and gradually became the company's main line of business. Operations expanded to neighbouring countries with the establishment of GRK Infra AB (formerly AB Infra Polar) in Sweden in 2012 and GRK Infra AS in Estonia in 2013.
The operating environment of infrastructure construction is constantly changing, and therefore understanding, anticipating and effective response to changes are key to the development of services. Since 2010, GRK Infra Oy's growth has been strong in terms of turnover, profit and number of employees.
One key element in business growth was the acquisition of the Eltel rail operations and their continuation under the name GRK Rail Oy (formerly Winco Oy) in 2018. In June 2018, GRK Infra Oy's ownership base expanded when Finnish Industry Investment Ltd and Ilmarinen Oy became minority shareholders. In addition, with the business acquisitions made at the end of the year, Komsor Oy, which specializes in railway contracting, became part of the GRK Group.
In spring 2019, GRK Road Oy, part of the GRK Group, acquired the entire business of SL Asfaltti Oy, including both the asphalting and stabilization operations. The growth was promoted by the transfer of Rakennus Asfaltti P&V Oy's business to the company in autumn 2019. In summer 2020, GRK Rail AB was established in Sweden.